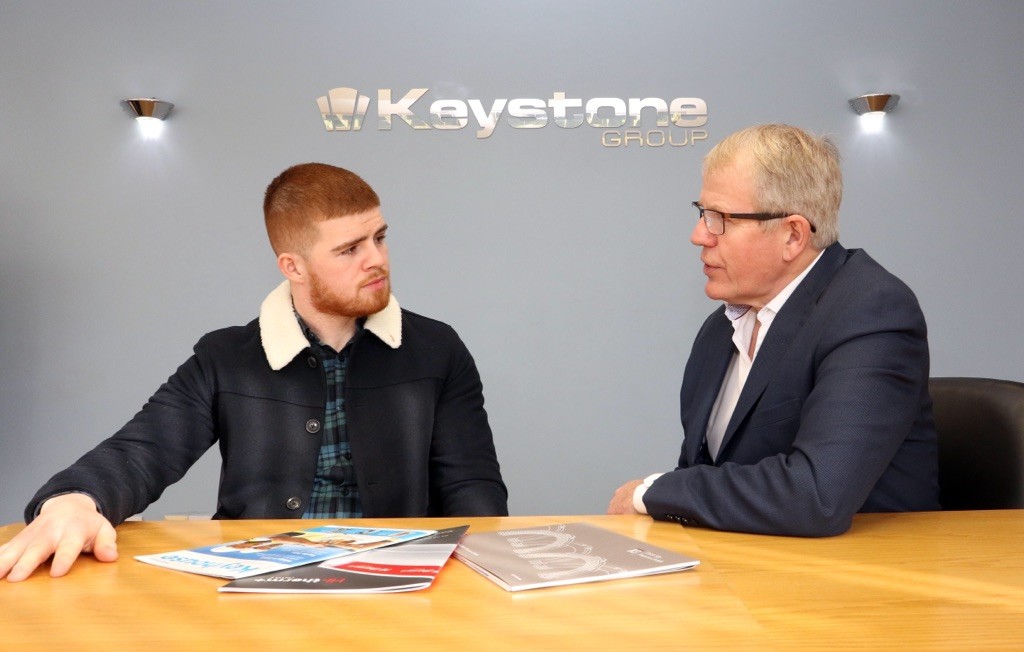 The Keystone Group is delighted to announce that Cathal McShane, Tyrone GAA 'All Star' will be joining the company.
After being linked with a possible move to Australia to play in the AFL, Cathal has confirmed he will stay in Ireland due to the brilliant career opportunities offered to him by the Keystone Group.
Established over 30 years ago, the Keystone Group has become renowned for supplying high quality innovative products to the construction industry and has become the largest manufacturer of steel lintels in the UK and Ireland. Keystone Group also manufactures roof windows, masonry support, brick slip systems and roofing solutions.
Cathal will be joining the Keystone Group's Technical Specification team and will be representing the Keystone Group across Ireland, promoting its innovative range of products to architects, specifiers and builders merchants.
Keystone Chairman, Sean Coyle said "We are delighted to welcome Cathal to our team. Over the last 30 years, the Keystone Group has been providing career opportunities to the local community with over 1,600 employees worldwide."
"Within GAA circles and across Ireland, Cathal is recognized as one of the best Gaelic footballers in the country. His commitment and attitude on and off the pitch will be a great asset to the Keystone Group."
"Our people are key to our success. We recognize the potential in our employees and invest in our staff to provide them with excellent career opportunities, helping them to develop new skills. I believe Cathal will be a great ambassador for Keystone as he is for Tyrone GAA."
Speaking after the announcement, Cathal said "It was a great privilege to be offered a trial with the Adelaide Crows. I thoroughly enjoyed trying out but it just wasn't for me at this time."
"A major part of my decision was influenced by the career opportunities offered by the Keystone Group and its Chairman, Sean Coyle."
"Keystone is a market leading, international company and its expansion has meant that there are opportunities for me to enhance my professional development alongside my passion which is playing football for Tyrone. I am very much looking forward to being part of the Keystone team."