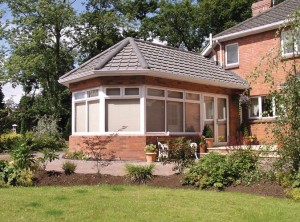 Keystone Lintels has announced the expansion of its range of sun room lintel solutions, giving architects, specifiers, builders and self builders a new selection of creative design opportunities. With sun rooms offering an attractive alternative to the traditional conservatory, the expanded range of Keystone lintels now offers extra possibilities when it comes to adding more space, light and value to domestic properties.
The Keystone range now includes additional size and design options. The cost-effective, and easy-to-install lintels are factory-fabricated and delivered to site in a single piece, ready for easy installation. This removes the need for complicated engineering or cutting of steel on site, and makes the lintels a simple and affordable option that allows sun lounges to be constructed in a matter of days, rather than weeks.
Keystone offers a comprehensive range of lintel options for any size or style of property, ranging from standard straight versions through to more unusual five-sided, square bay or Venetian arch lintels.  Sean Coyle, Chief Executive of the Keystone Group says: "Keystone sun lounge lintels deliver a value-added solution to all types of house builders, at a competitive price point. By specifying a sun lounge over a conservatory or additional room; a developer can save significantly on time, materials and costs, while reaping the benefits of this very marketable feature which is a fantastic addition to both new build and refurbishment projects."
Keystone can also create bespoke lintels to meet the specific needs of individual projects, and these can be on site in as little as seven days from initial enquiry. Site visits from Keystone Technical Engineers can also be arranged, to provide advice and technical guidance.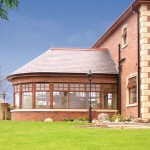 Offering numerous benefits over conservatories, sun lounges are an increasingly popular choice for both new build and refurbishment projects.  As an integral part of the overall structure, they both enhance and blend with the external facade, rather than being a 'bolt-on' extra. More versatile than a conservatory, they are warmer in the winter and cooler in the summer, allowing full use of the additional space throughout the year.  As a fully incorporated part of the building a sun lounge can also be counted within the living space measurements, which increases both the total floor area and potential value of the property.
For more information on Keystone's comprehensive range of lintels please visit www.keystonelintels.com, call 01283 200150 or email info@keystonelintelsuk.com