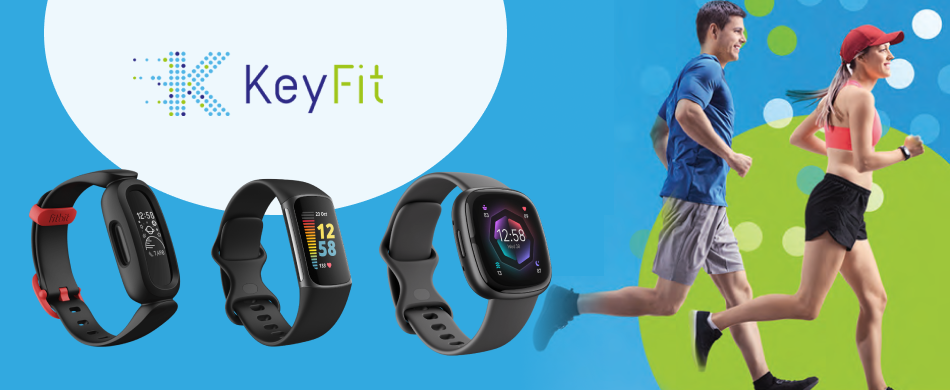 On Your Marks, Get Set, Get KeyFit!
KeyFit events are planned for every quarter to improve the physical and emotional health of all of our staff whilst raising money for our chosen regional charities.
Here's how it works…
Brought to you in partnership with Fitbit, Keystone has invested in KeyFit to promote health and wellbeing to every employee throughout our Group. Through KeyFit, we offer every employee a reduced price Fitbit to encourage you to get active and keep track on your progress. It is a fun way to get fit and enjoy the mental and physical benefits of exercise. Plus there's the added benefit of competing head to head with your colleagues for quarterly rewards.
Step 1
Step 3
Get Moving! Take part in our quarterly challenges to win great prizes!
Having touble registering?
If you are having trouble registering for the challenge try registering via your mobile instead. If the issue persists please contact marketing@thekeystonegroup.co.uk.