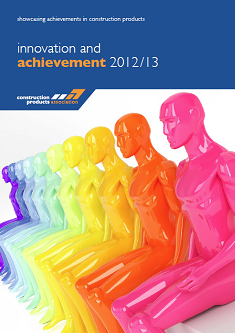 Keystone Group been recognised for its innovative Hi Therm Lintel, in the Construction Products Association's 2012 edition of Construction Products Innovation and Achievement (CPIA).
The Hi Therm Lintel's achievement in the category of, Energy and Carbon Saving is one of only 18 products nationwide, to be chosen for this year's publication, which showcases the most innovative products and processes created by the construction products industry during the last twelve months or so.
Commenting on the achievement, Simon Storer, Communications and External Affairs Director, for the Construction Products Association said:  "We are delighted that the construction products industry has once again demonstrated an enormous desire to introduce a variety of new and exciting solutions. Despite the construction industry suffering more than most sectors during the current downturn, one only needs to look at the products and processes showcased in CPIA to highlight the huge impact the industry is making towards change.
The industry is not always been good at trumpeting its own achievements.  However, CPIA demonstrates how the construction products industry is continuously developing and improving by creating innovative solutions which make a significant impact to all aspects of construction".
The 18 entries in CPIA are categorised under four key headings; Energy and Carbon Saving; Health, Safety and Security; Improvements in Site Safety; and Resource Efficiency. By delivering these efficiencies, these new ideas bring a range of benefits including clients and end users, company employees and especially the environment we live in.
Derrick Mc Farland from Keystone Group added, "We are very pleased to have been chosen for this year's CPIA publication.  Our Hi Therm Lintel will bring enormous benefits to the construction industry, by providing a low cost solution to reduced carbon emissions and  improved fabric energy efficiency.  It is very important that our industry recognises and showcases innovation and we are grateful that CPIA 2012 does this."