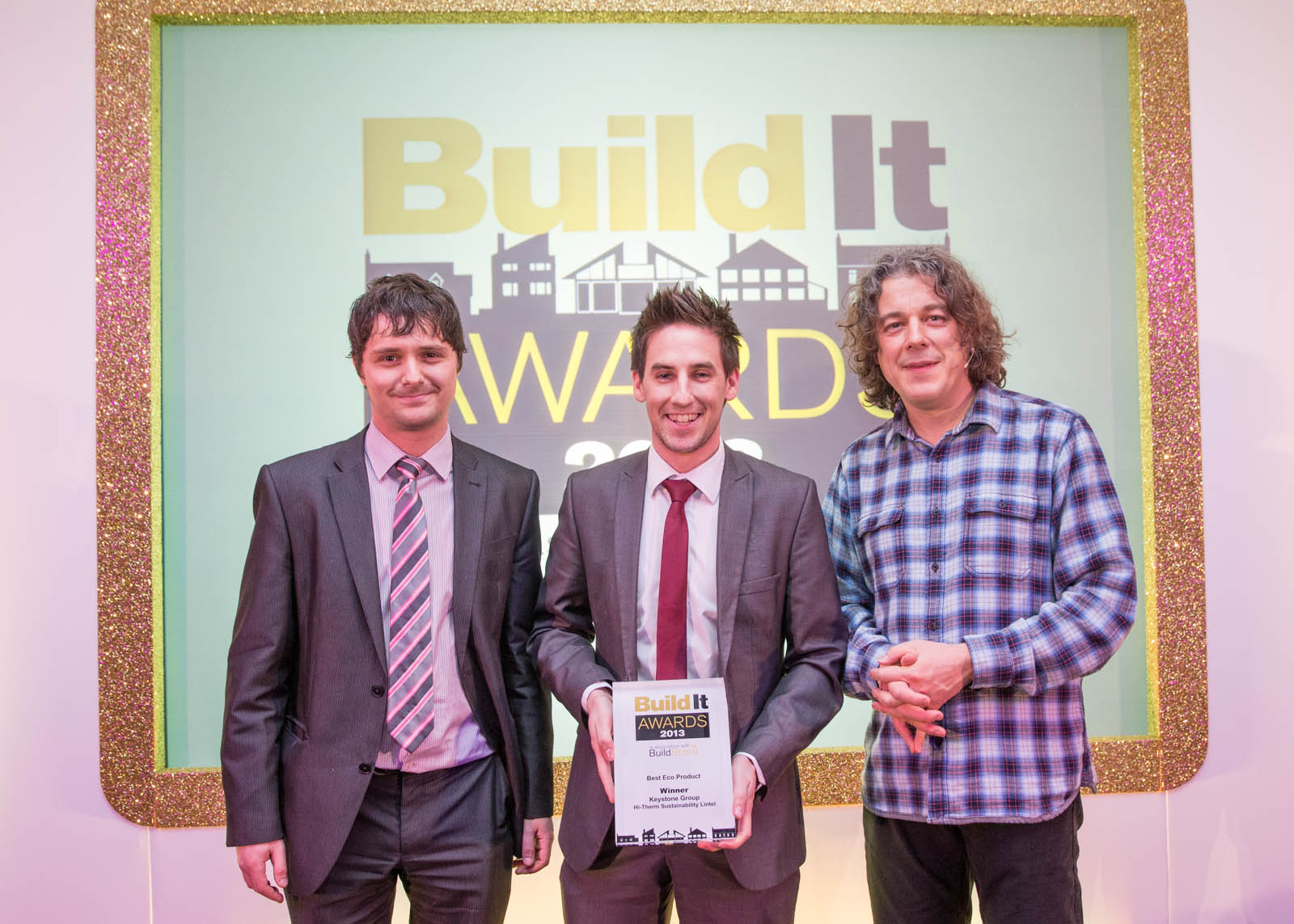 The Keystone Group is particularly proud of its unique Hi-Therm sustainability Lintel.
This product is remarkably 500% more thermally efficient than normal cavity lintels.  The hi-therm lintel has a low thermal conductivity and, when used to support the outer leaf in a cavity wall construction, it significantly minimises thermal bridging or heat transference.
The Hi-Therm Lintel won best Eco product at Self Build Magazine Build it Awards 2013.
The award ceremony, held on 21st November in Swindon was hosted by TV comedian Alan Davies and celebrated all aspects of self-build and renovation including completed projects, products, services and suppliers.
For more information on the Hi-Therm Lintel, please visit www.keystonelintels.com
Also for more information on Buildit Magazine, please visit www.self-build.co.uk