The Keystone Group is delighted to be launching a new Podcast Channel which projects Keystone Live's webinar debate series from last autumn.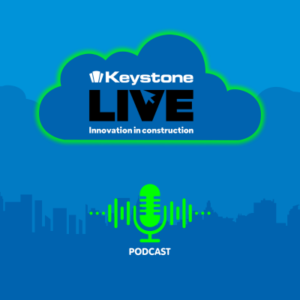 Keystone Live is a series of free webinars exploring key themes from various industry standpoints and features a stellar line-up of industry speakers.The four-part series covers a range of topics and issues including the delivery of net zero housing, offsite construction, designing with non-combustible materials and how the industry is tackling climate change.
We will be launching our Podcast Channel and releasing our first ever podcast episode this month across all streaming platforms including Spotify, Apple Podcasts and Google Podcasts.
In the meantime you can watch our Keystone Live episodes on demand on our YouTube channel below: https://youtube.com/playlist?list=PLky2zwbqTmmn_UpjkdHd8JAdN9oAb79id&si=uLcTxb1JVHndzcyq