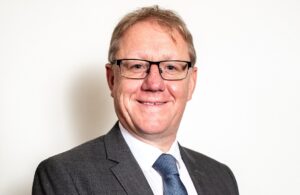 Richard Smith, Head of Standards Research & Technical Competency, NHBC
Last year witnessed a variety of changes to UK building regulations, including Part L, F, O and Document B, which will reform the way we build forever. The future holds more energy-efficient, fire-safe, and sustainable building practices, and it's the role of the National House Building Council (NHBC) to continuously review and uphold these standards.
Tell us about NHBC. What is its background and vision for the future of housebuilding? 
NHBC started as the National House-Builders Registration Council (NHBRC) in 1936, created to tackle sub-standard building practices following government slum clearances. It was an important voluntary venture into the industry's self-regulation and consumer protection. An inter-war housing boom was marred by builders who, through technical incompetence or financial pressure, cut corners in the building process. Countering a drop in confidence in the industry, NHBC aimed to increase the professionalism and care shown by housebuilders, therefore improving the finished product. We are the UK's leading independent provider of warranty and insurance for new homes. With over 80 years' experience, we are recognised by homeowners and trusted by builders and all major lenders. Our purpose is to build confidence in the construction of quality new homes by assessing, inspecting and directly insuring new homes that are registered with us. We use our unrivalled expertise, data and training services to support our registered customers by improving the construction quality of new homes and providing insurance protection for the homeowners that live in them.
What is your role at NHBC and what are the main challenges you face? 
My role is to strategically deliver NHBC technical standards and guidance – I implement new standards and regulations, provide technical research innovation and lead on technical competency within NHBC. How does NHBC seek to uphold building standards in UK housebuilding? Constantly reviewing and reforming standards is at the core of what we do. NHBC Standards give the technical requirements, performance standards and guidance for the design and construction of new homes acceptable to NHBC.
We provide a range of supplementary technical information, videos and 3D models to support the Standards. You can easily access this guidance through NHBC Standards Plus or go to our NHBC Standards page to find out more. 
What part do manufacturers like Keystone play in upholding these standards? 
It is critical to NHBC that products used on developments covered by NHBC are durable and fit for purpose. Keystone is proactive in obtaining third-party technical approvals or certifications that demonstrate compliance with NHBC Standards. What is your response to the changes to building regulations, and why are these changes necessary? NHBC supports the changes to building regulations and works proactively with the Department for Levelling Up, Housing and Communities, the Future Homes Hub and building customers to meet new requirements. Our standards are very much developed alongside building regulations.
What is the NHBC Expert Foundation Panel? 
The NHBC Foundation was established in 2006. Its purpose is to deliver high-quality research and practical guidance to help the housebuilding industry address the considerable challenges of delivering 21st-century new homes. The Foundation's authoritative research publications (reports and guides) have grown over the years into major resources for practitioners and decision-makers across the industry. The NHBC Foundation's work has focused primarily on sustainability agendas, risk management and, of course, the homeowner. In addition to these areas, the Foundation has more recently been given priority to research housing supply and improved technical guidance for designers and housebuilders.